About Me
My name is Scott Kim.  I'm a husband, a dad to one energetic son, and a lover of new ideas.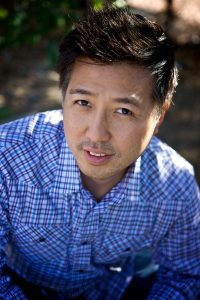 I remember as a 7 year old, curiously looking out the airplane window and seeing a majestic city in the sky. I urgently told my entire family but they could not see what I saw – a city formed by the clouds. Perhaps this is the reason why I would wake up every morning with a big poster on my bedroom with Einstein's famous quote, "Imagination is more important than knowledge."
While my adventure has taken me through different paths in the non-profit, corporate, and entrepreneur world, this imagination has fueled a passionate curiosity to learn, to create, to amplify. My life purpose has been to help individuals, teams and organizations become a better version of themselves.
I thrive in environments that demand something new or improved.
This is what I live for. I help people and organizations imagine what could be – not what it currently is. Then I help make the vision into reality.
Aside from work, I enjoy spending time with my family, finding hidden gems on Netflix, exploring new hiking trails and playing ping pong.
If you want to chat about how imagination and creativity can be integrated into your workplace or have any Netflix suggestions, I would love to get in touch!
– Scott