About Me
My name is Scott Kim.  I'm a husband, a dad to one energetic son, a pastor, a musician, and tech geek.
I'm also incredibly passionate about helping people discover and live out their purpose here on earth. That's why I write this blog, speak, consult and lead worship.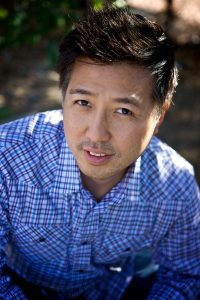 In 2nd grade, I was hit by a car while walking to school.  The accident should have killed me and it was a miracle that I was alive.  I knew God had physically saved me that day but it was a few years later that I came to know Jesus as my Savior.
I wish I could say my life was all about following Jesus from that point on but I had my ups and downs through my high school years and it was only when I came to UCLA that I got connected to a vibrant local church community that my faith grew and I felt a calling to be a pastor.  However, whether it was my own stubbornness or the fear of disappointing my parents, I dabbled in different jobs and wandered around during my 20s, selling mutual funds, working at law firms and burning tons of money in internet companies during the dot com craze.
Then one day, I knew it was time for me to stop running away and start running toward the plans God had for me.  I enrolled at Fuller Seminary and continued to serve at my local church as a worship leader.  I was part of the same church plant (was located near UCLA then moved to San Fernando Valley) serving as a worship pastor and creative director.  During this time, I got married to my best friend and we were blessed with a child.  Then after 16 years, we felt God calling us out to the next chapter of our ministry at Discovery Church in Simi Valley. Having served at Discovery and Real Life Church Ministries for 7.5 years doing groups, adult life, and as a campus ministry director, I have now moved on to help various churches and organization to grow and thrive.
Well, I have been blessed to have some mentors in my life who have influenced me in my spiritual journey and this blog and this ministry is all about sharing, inspiring and equipping others to lead with passion and integrity. I hope I can be of some help to you and your team.
Thanks for being part of this journey and hope to get connected soon.
– Scott